Virudhunagar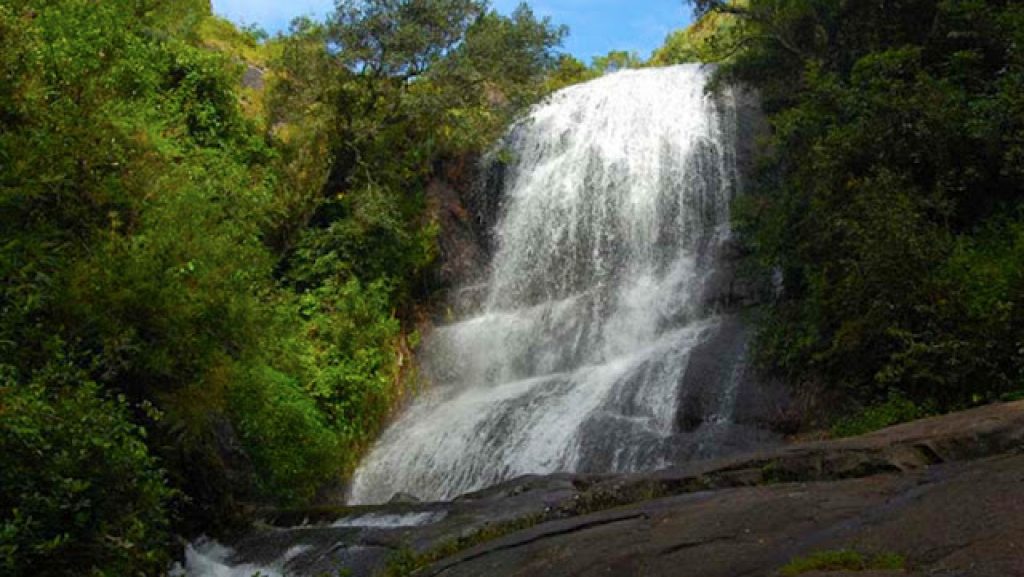 History And Geography
Virudhunagar district came into existence by the bifurcation of Ramanathapuram district vide State Government Notification, G.O. Ms. 347 dated 8.3.1985. It is bounded on north by Madurai and Sivagangai district, south by Tirunelveli and Tuticorin district, east by Ramanathapuram district, west by Kerala state and northwest by Theni district. The administrative headquarters of Virudhunagar district is located at Virudhunagar town. Virudhunagar district consists of three Revenue divisions, ten taluks, 39 Firkas and 600 Revenue Villages.
People
Pongal, Adiperukku, Karthigai Deepam, Temple Car festival, Chithirai and Brahmostsavam are the chief festivals celebrated in the district. Brahmostsavam is celebrated during the Tamil month of Adi. The temple has a massive car (Ther) with a decorated height of 75 feet. The temple car is the second largest in Tamilnadu next only to the car at Tiruvarur. A tank known as Mukkulam is also found here which is said to be the same used by Andal to perform Margazhi festival during her life.
Mariamman and Sachi Innachiar koil festivals in Sattur taluk and VaikasiVisakham in Srivilliputur are the famous festivals of this district. The other important fair/festivals organised in different parts of the district are Iyanar koil festival, vailukanthamman koil festival, perumal koil festival, weekly fair, Panguni Pongal, Kalangada Kanniamman festival, Kannicheri Pudur fair, Koil Pongal, Muthalamman festival, Sundara Mahalingafestival, Purattasi Pongal festival, Peria Mariamman Koil Tookkuzhi, ThaiPongal 'Adi Thiru' and Mullai Kottai Mariamman Koil festival.
Industry
Match Industry In 1922, P. Ayya Nadar and A. Shaunmuga Nadar were sent to Calcutta, (Where a few families from Japan engaged in the field of Match production of a small scale by using simply and manually operated machines) to learn about safety matches production from a Swedish Multi-National firm which was the sole manufacture of safety matches in India at that time. They returned to Sivakasi with all the requisite expertise and jointly established the First Match Unit called "The South India Lucifer Match Industry" in 1923.
Fire Works Industry
The discipline of Fire Works is technology called "Pyrotechnics". It is derived from the Greek Word "Pyre" meaning fire and techniques meaning an art. The first Fire works industry was started in 1923.
Acts & Regulating agencies
Being a hazardous industry, the units are regulated by a host of Law such as the Explosive Act 1984, Explosives rules 1983, the Arms Act 1959 and Arms rules 1962. The regulating agencies includes the Department of Explosives of Government of India and various Departments of State Government.
Future prosperity
If the government provides technical facilities for testing and Research & Development and incentives, there is scope for export to us Europeans and other Asian countries which are fascinated by Indian Fire works. They can earn precious Foreign Exchange.
Printing Industries
Sivakasi, renowned the world over for its printing, Litho Presses, offset printing machines of which is the second largest number in the world, next to Guthenburg, a city in Germany. Around 450 printing presses including offset & flexo types are located in and around Sivakasi.
Tourism
Memorial house of Kamarajar at Virudhunagar. Pilavakkal Dam near Watrap. Andal Koil at Srivilliputhur. Boominatharkoil and birth place of Ramana Maharishi at Thiruchuli. Ayyanar falls - 15 km from Rajapalayam. Shenbagathoppu - Alagarkoil near Srivilliputur. Sastha Koil – Near Thevathanam, Rajapalayam.
How to reach Virudhunagar
By Road: Virudhunagar is situated 48 Km from Madurai at National Highways NH7, 108 Km from Tirunelveli at National Highways NH7 and 46 Km from Rajapalayam at State Highways. By Rail: Virudhunagar Railway Junction comes under Madurai Railway Division, connected with Madurai ( 43 Km ), Thirunelveli ( 114 Km ), Rajapalayam ( 52 Km ) and Manamadurai ( 66 Km ). By Air: The nearest International airport is Madurai Airport ( 46 Km ).