Courtallam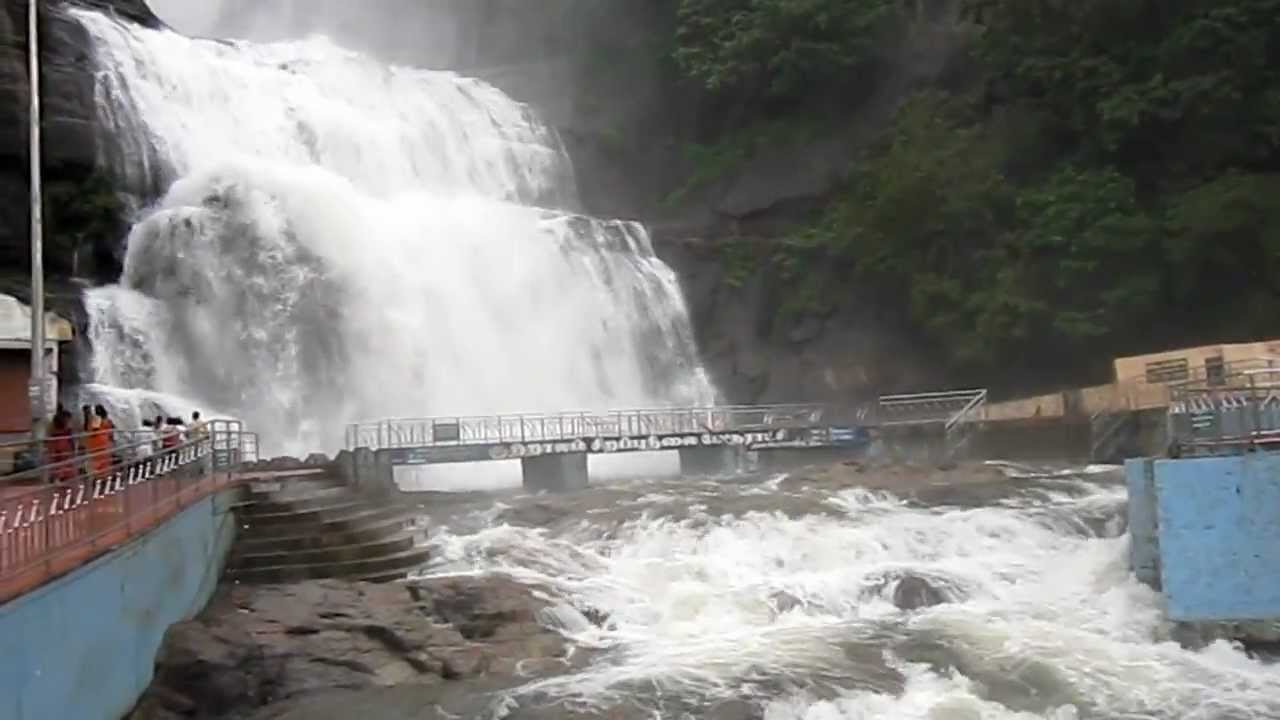 A Spa of South India
It is a small Town on the Western ghats in Tirunelveli District with a population of 3026 [2011 census]. The Hillocks disappear into the blue mist of Agasthiar Malai, named after the Tamil Saint who is believed to have lived here. Numerous waterfalls, cascades, countless health resorts in the Courtallam have earned the title Spa of South India. This waterfall zone is the source of perennial rivers like Chittar River, Manimutharu, Pachaiyar and Tamirabarani. The season begins in June and carries on till September. It is when the area experiences substantial rainfall and it is a treat to watch and enjoy. Senkottai and Tenkasi are few important and closest towns of Courtallam. The Nearest Airport is Thuthukudi 90 kms away and Tenkasi is the nearest Railway Junction just 5 kms from this town.
Thiru Kutrala Nathar Temple is the oldest and one of the 14 Sivasthalams of the Pandya Kingdom. This is one of the Five abodes or Natya Sabhas where Lord Siva performed his divine Cosmic Dance. Because Lord Natarajar is in the form of Chithram or Mural is called as Chitra Sabha. The Hall called as Chitra Sabha is a little away from the main temple of Kutralanathar. In addition to these painting, you can find a lot of paintings of various Hindu Gods and Goddesses across the walls of the entire temple. You can also find various mythological stories and scenes from epics in the form of mural paintings in this temple.
NEARBY TEMPLES
Thirukutralanaadhar Temple near the Main Falls is dedicated to Lord Siva. It is an important and the oldest temple.
Thirumalai Kovil is dedicated to Lord Murugan at Panpoli located 3 kms from Courtallam and another temple of Lord Murugan is also located at Ilanji 8 kms from Panpoli. Kasiviswanathar Temple, a Siva temple at Tenkasi [6 kms], Dakshinamoorthy Temple another abode of Lord Siva at Puliyarai [12 kms], Papavinasar and Ulagambigai temple at Papanasam [35kms] are few other important temples in and around Courtallam.
How to reach Courtallam
By Road: State Transport System operates frequent Services to various Destinations of the District and State. By Rail: Tenkasi, Senkottai [6kms] and Tirunelveli [ 60 kms] By Air: Thoothukudi [100kms], Trivandrum [112kms] and Madurai [160kms]
Tourist Information
Mobile :
94477-84477
Email :
info@tamilnadutours.net