Theni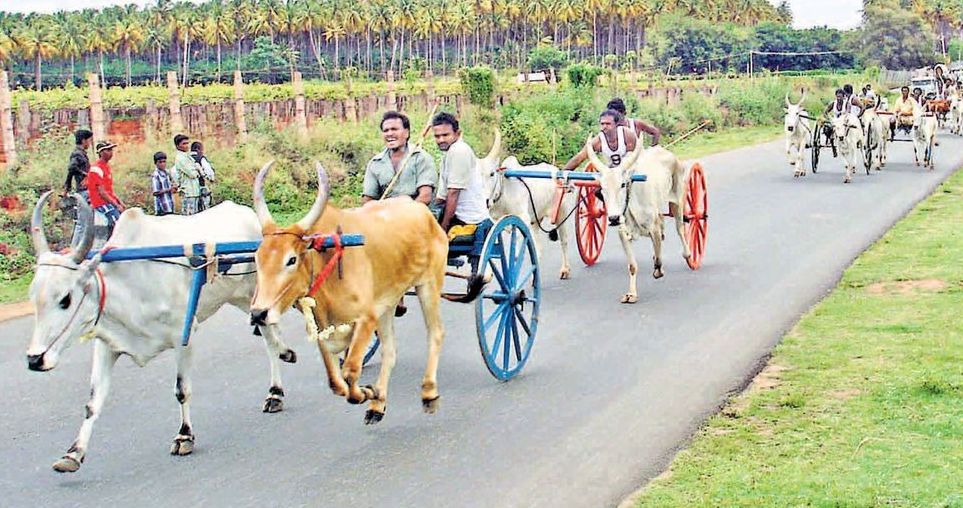 Heaven for Nature Lovers
Theni district in Southern Tamil Nadu is a tourist attraction zone . Dams, Waterfalls, countless Pilgrim Centers with resoundig Cascades, Silver-Lined clouds resting atop green hilltops, sheer like rock faces and temples of antiquity with special tourist attraction are special features of this District. It has a population of 12,45,899 [2011 census]. The hill consists of three taluks of Periyakulam, Uthamapalayam and Adnipatti with thick vegetation and perennial streams from the hills on the western side and cumbum valley in the Uthamapalayam taluk. Vaigai, Kottagudi, Suruliyar, Varahanathi, Manjalar, varattaru are the rivers that flow through this district. The important reservoirs in the district are Vaigai, Manjalaru dam, Sothuparai dam, Shanmuganathi dam, Manalaru dam and Melmanalaru dam. Theni district is the main route for the tourist bound from Madurai via Bodinayakanur, Munnar and Kochi and also to Thekkadi. This district is surrounded by the Western Ghats, with it green stretches of cultivated lands and tea gardens. Silk cotton, soft towels, coffee seeds, cardamom, Mango are the main productions of the District. The Town has a population of 94,453 ( 20111 census ).
This district is surrounded by the Western Ghats, with its green stretches of cultivated lands and tea gardens. Silk cotton, soft towels, coffee seeds, cardamom, mango are the main produce of the district. The Ramanathaswamy temple is renowned for its magnificent corridors and massive sculptured pillars. The third corridor of Ramanathaswamy temple is the longest one in the world.
PLACE OF WORSHIP
Temple Veerapandi- Gowmariamman Temple. Kuchanur-Saneeswaran Temple. Mavoothu-Vellappar Temple. Theni-Bathrakaliamman Temple. Bodinayakanur -Paramasivan temple Chinnamanur-Sivakami Amman Temple. Allinagaram-Veerappa Ayyanar Temple. Suruli Andavar Temple . Churches Rayappan patti Pani (snow) Matha Church. Mosque Periya Palli vasal, Uthamapalayam.
Festivals
Adi Amavasai : The new moon in the Tamil month Adi (Jul-Aug) and Thai Amavasai the new moon in the Tamil month Thai (Jan-Feb) are celebrated here. There is also an annual festival in the Tamil month of Chithrai (Apr-May).
How to reach Theni
By Road: Options are many. From Government Run Transport Services to touch nearby places and other parts of the State. Local Transport of Autos/Taxis/Rickshaws and horse carts are also available. By Rail: Connected to Madurai. By Air: Nearest Airport at Madurai - 75 Kms from here.
Tourist Information
Mobile :
94477-84477
Email :
info@tamilnadutours.net
Places of Interest
Theni
It is the district headquarters and business hub for Cotton, Chili, Grapes and Textiles trade. It is the second biggest weekly market [vaara santhai] in the state and the fourth biggest in Southern India. It is well connected by Rail and Road. Madurai, 80 Km from Theni is the nearest airport.
Andipatti
It is a Taluk Head Quarters. It is made up of number of villages including some hamlets in the Ghat Section of the Varusanadu hill ranges. Andipatti is popular for Handloom Textiles.
Vaigai Dam
It is 7 Km from Andipatti, 14 Km from Theni and 70 Km from Madurai.This dam, built across Vaigai River near Andipatti was opened in 1959. The dam is 111 feet high and it can store upto 70 feet of water. The Sylvan Garden here deserves to be called as "Little Brindavan". The Garden, Play area for children makes it a place to spend peaceful time for both Elders and Children. There is a Government Research center to try varieties of Rice, Soghum, Blackgram, Cowpea and Cotton here. This dam provides irrigation facility for agricultural lands of Madurai and Dindugal Districts.
Mavoothu
Vellappar temple, built by Kandamanur zamindar, is located atop a peak in Varusanadu Hill at Mavooththu [this means "spring of the mangrove"]. It is 20 Km from Andipatti. The Paliyars discovered the statue of the main deity during the excavation to build the temple. One has to go by foot to reach the temple. Bathing in this spring is believed to cure the most incurable diseases. During heavy rains there will be a gush of rain water from this hill to the foothill. Puja timings: 7.30 to 8.30 am. 4.30 to 5.30 pm.
Devadanapatti
Moongilanai [Bamboo Fence] Kamatchi Amman Temple is situated on the banks of Manjalaru River. This temple is 3 Km from Devadanapatti. Temple is surrounded with lush green forests, waterfalls, creeks and other wild animals & birds. A trail from the temple leads to Amman Machu where Devi Kamatchi observed penance at this place. The Temple has no Towers, Doors or Idols. There is no Sanctum Sanctorum in the temple. Goddess Kamakshi is revered and worshipped in the form of a CHEST/DOOR like structure in the temple. A 10 day long festival is celebrated during the Tamil month of MASI [February-March] that coincides with Sivarathri.
Periyakulam
Periyakulam is an important town located 16 Km from Theni town. Periyakulam was called as Kuzhanthai Maanagaram earlier. It is located on the foothill path of Kodaikanal. Periyakulam is second only to Salem in the production of mangoes, exported to many countries. This town is connected to all major towns in the District. Madurai Airport is 80 Km from this town. Accomodation to suit the individual budget is available in the town.
Arulmigu Balasubramanya Temple
This is a 2000 year old temple said to have been built by RajendraCholan. Legend goes like this: Once Rajedra Cholan went for a hunting on the banks of Varaha River. He accidently killed the mother pig feeding its siblings. Lord Murugan decended and fed the hungry piglets. Rajendra Cholan who witnessed this miracle dedicated this temple in memory of this divine event. Bathing in the Bramma Theertham is believed to cure all the diseases.
Kumbakkarai Falls
It's source is River Pamba. It is a feast of nature and yet another tourist attractions for all. Kumbakkarai falls is located 8 km from Periyakulam and on the foothill path of Kodaikanal. The origin is from the Western Ghats, passes through the rocky zones and pastures to flow down as Kumbakkarai falls. In the process of long travel the water Falls bring down the goodness of minerals and herbs of the mountain that can cure skin diseases and other related ailments. Bathing here is a pleasure and also medicinal cleansing too. This is lesser known to tourists. Very popular with locals and people around the district. This takes a Two Stage fall. The first collects the water in rock recess named after wild life animals. In the second stage river Pamba flows for initial stretch of few kilometers and drops down as Kumbakkarai Falls and it is a perennial source of water. A five centuries old temple of Goddess Thadagai Nachiamman is near the falls and visited by devotees in large number.
Sothuparai Dam
This is built across Varaha river and it is 12 Km from Periyakulam. It is another tourist spot.
Veerapandi
Gowmariamman temple, a 14th Century Temple built by King Veerapandi of Pandya Dynasty is the famous temple here . It is believed that the king got back his lost sight after sincere and devoted prayer to Gowmariyamman and Kanneeswara-mudaiyar. Mullai River, a perennial source of water flows through Close to the temple.
Kuchanur
It is located 25 Km from Theni. It is close to Chinnamanur. Lord Saneeswaran Temple [Saturn] is located here. Lord Saneeswaran is called as Kuchanooran. In this temple Lord Saneeswaran is present in splendid isolation bereft of the other planets.
Chinnamanur
Chinnamanur was formerly called as Harikesanallur and it is mentioned in Tolkappiam, a Sangam Literature. This municipal town is a business hub for the nearby villages.
Theertha Thotti
It is a natural spring and it is located on the Madurai-Kochi National Highway between Theni and Bodinayakanur. Subramanya Temple is the popular pilgrim centre.
Suruli Falls
That drops from a height of 150 feet gathers into a pool, flows for a short distance and again drops to a depth of 40 feet, offering a spectacular sight of nature's raw and wild beauty. This is a 'round the year' fall which attracts tourist throughout the year. June-October is the best season when the water flow at is best. Silapathigaram, a Sangam Literature mentions about this falls.
A Dargah named after Abubacker Masthan, who lived around 1630, is another important place of worship in Suruli. The remains of Abubacker Masthan are interred here and worshipped by many. It is very close to the Cave temple of Kailasanathar. A temple for Lord Kartikeya is also located near the falls and it is called the Suruli Velappar Temple. In the Tamil month of Chittirai [April-May] devotees carry milk pots on Saturdays for performing Abishekam to Lord Murugan.
Kailasanathar Temple
It is near the Suruli falls. There are 18 caves in and around the Suruli Falls. The temple is located about 800 mts above the fall. The spring here has curative powers.
Meghamalai
Meghamalai is also called as "Paccha Kumachi" which means green peak is at 1100 mts altitude. During British period this was popularly called as High Wavy Mountain. Since the peak is covered with clouds always, locals call it as Megamalai.
Chinna Suruli
Chinna Suruli also called as the Cloudland Falls is 54 Km from Theni near the Kombaiththozhu Village. These falls originate in the Meghamalai.
Bodinayakkanur
Bodinayakkanur is at the foothills of the Western Ghats. It is popularly known as "Cardamom City". It is a marketing zone for cardamom, coffee, tea, pepper, and silk cotton. Bodinayakanur because of the availability of abundance of Silk Cotton, this is also a popular mattress manufacturing center.
Bodi Mettu is a hill resort situated at a height of 4500 feet and it is 26 Km from Bodinayakanur. This has a population fo 800 people. It is the main cardamom growing area. Munnar, Marayur, Thekkady, Kodaikanal, Idukki Dam are some tourist centers nearer to this place. Tiger Falls is a dainty waterfall enroute to Munnar between Bodi and Bodimettu from Theni.