Anamalai Hills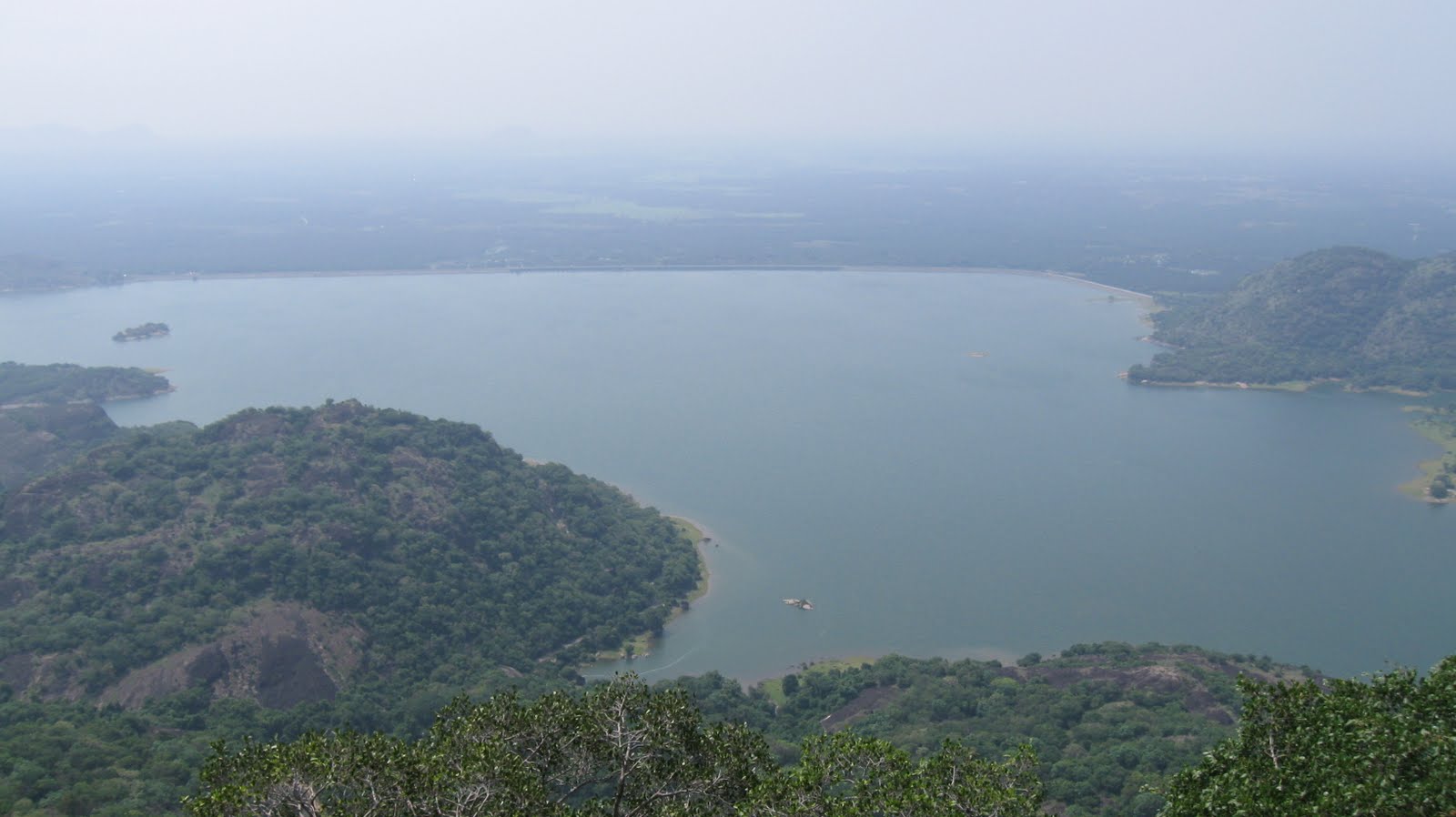 About Anamalai Hill Station
It is also called as Elephant Hills. It is a range of mountains in the Coimbatore District of Tamil Nadu, located along the Western Ghats, lying between 10° 13' and 10° 31' N. and 76° 52' and 77° 23' E. It is also the tallest of the hills in South India that rises up to 8850 ft. The geological formation is of metamorphic gneiss, veined with feldspars and quartz, and interspersed with reddish porphyrites. The Lower slopes yield valuable teak and other timber. In some areas, coffee plantations are a common sight. The area was notified as Anaimalai Wildlife Sanctuary in 1974 and established in 1976.
There is a 30 Km wide gap [big break in the Western Ghat mountain range] between the Nilgiri Hills to the north and the Anamalai Hills to the South that straddles the Kerala and Tamil Nadu border and serves as a major communication route between them. Highways and Rail Transport connect Palghat with Coimbatore and Pollachi. This huge gap is called as Palghat Gap.
Tourist Attractions
Monkey falls, Aliyar, the Crocodile Breeding Centre at Amaravati, Indira Gandhi Wild Life Sanctuary and National Park, Attakarai, Kulipatti, Manompally, Chinnar, Varagaliar, Manjampatty are some places the tourist can afford to miss.
How to reach Anamalai Hills
By Road: Regular bus services are available from Coimbatore and Palani to Pollachi and from Pollachi to Top Slip. Taxi Services are also available at a nominal fare. By Rail: Nearest Railway Junction is POLLACHI and connections are available to Coimbatore and Dindugal from there. Tirupattur Railway Station (30 kms) By Air: Nearest Airport - Coimbatore [ 125 kms]
Tourist Information
Mobile :
94477-84477
Email :
info@tamilnadutours.net
Places of Interest
INDIRA GANDHI WILDLIFE SANCTUARY and NATIONAL PARK
This was originally called as Anamalai Wild Life Sanctuary notified in the year 1974 and established in the year 1976. Later on renamed in honour of former Prime Minister Indira Gandhi's visit in 1961 . It is located at an altitude of 1400 meters at the Top Slip. The National Park is 108 sq.kms is the core area of the total 958 Sq. Kms sanctuary zone. Indira Gandhi Wild Life Sanctuary was declared a Project Tiger Zone in the year 2008. Elephants, Gaur, Tiger, Panther, Sloth Bear, Pangolin, Black Headed Oriole, Green Pigeon and civet cat can be seen in this Sanctuary. Karian and Anaikunthi Sholas, Grass Hills, Waterfalls, Groves, Teak forests, Estates, Dams and Reservoirs add beauty to Anamalai Hills and attracts visitors in large numbers. Elephant Safari and Van services are available at the Top Slip to take the tourists around the Sanctuary.
Monkey Falls
Monkey Falls are natural waterfalls located near the uphill ghat road Valparai on the Pollachi-Valparai road in the Anaimalai Hills range, in Coimbatore district. Monkey Falls is about 30 km from Pollachi. Refreshing Natural Water Falls about 6 km from Azhiyar Dam. Monkey Falls is located on road connecting Pollachi and Valparai.
Aliyar Dam
Aliyar Reservoir is a 6.48 km² reservoir located in Aliyar village near Pollachi town in Coimbatore District, Tamil Nadu, South India. The dam is located in the foothills of Valparai, in the Anaimalai Hills of the Western Ghats. It is about 65 kilometres from Coimbatore. The dam offers some ideal getaways including a park, garden, aquarium, play area and a mini Theme-Park maintained by Tamil Nadu Fisheries Corporation for visitors enjoyment. The scenery is beautiful, with mountains surrounding three quarters of the reservoir. Boating is also available.
Manjampatti
Manjampatti Valley is a 110.9 km (42.8 sq mi) protected area in the eastern end of Indira Gandhi Wildlife Sanctuary and National Park (IGWS&NP) in Tirupur District, Tamil Nadu, South India. It is a pristine drainage basin of shola and montane rain forest with high biodiversity recently threatened by illegal land clearing and cultivation.
Manampalli
Manampalli is known for its thick shola forest and the rich fauna being geographically bordered to Top slip and Parambikulam. This place is actually between Sholayar and Valparai but 8KMs inside the forest. This place has some human presence (very less) in the form of Sholayar Power House where some people work and thereby lives in the government provided accommodation facility. But the only public transportation available is the bus which goes to Valparai in the morning and returns by evening. There is a guest house maintained by Tamil Nadu Forest department and not part of the power house project. Not something which we can locate on Google Maps. It shows Manamboli forest on the wrong direction near Idamalayar.Manampalli is 9KMs from main road while Sholayar is 8KMs and Valparai is 15KMs from the check-post.
Valparai
Popularly known as Cherrapunji of South India, Valparai remains somewhat untouched. It has an average elevation of 1193 metres (3914 feet) and is located 13 km away from Anamalai.