Kodaikanal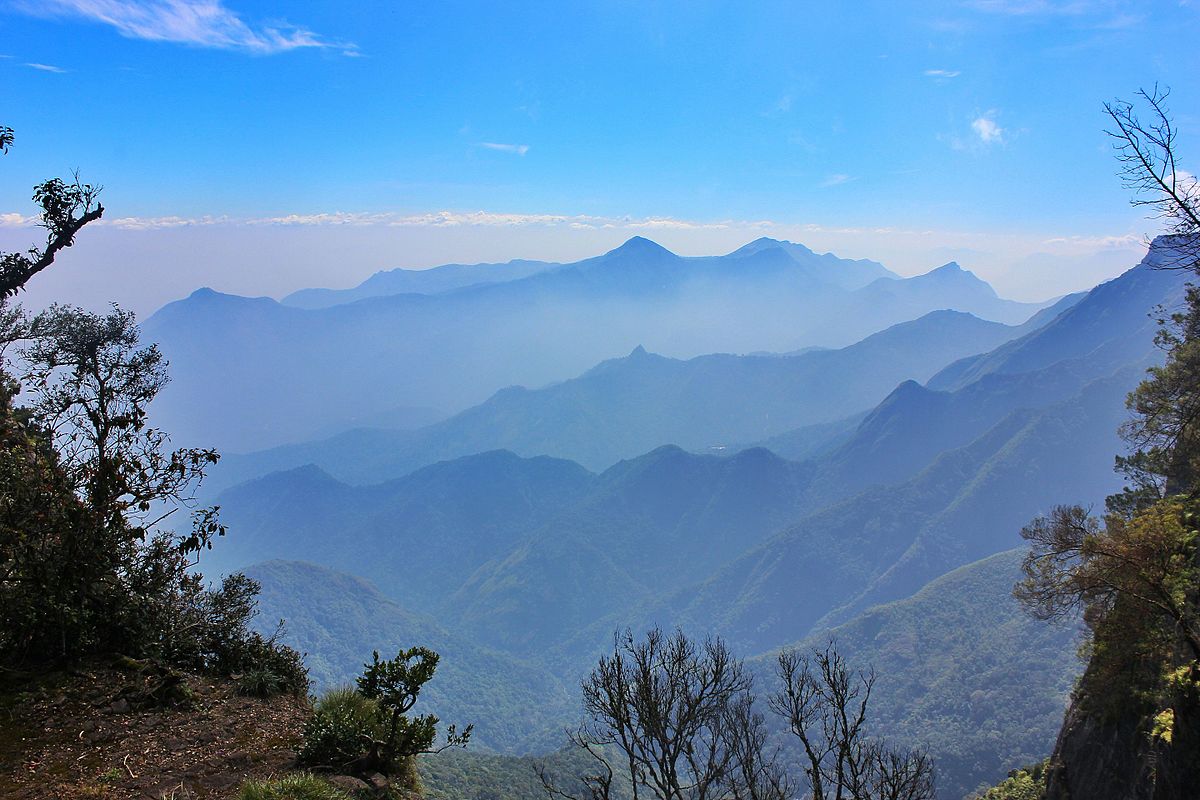 Princess of Hill Stations
Legend starts with Lieutenant Ward, an Englishman, who climbed up from the Kunnavan village of Vellagavi to Kodaikanal in 1821 for a survey of Mountain Ranges of Palani. In 1834, J.C Wroughten, the then Sub-Collector of Madras and C. R. Cotton, Member - Board of Revenue - Madras Presidency went up the hills from Devadanapatti and built a small bungalow at the head of Adukkam pass near Shenbaganur. The visit of Dr.Wite in 1836 and his observation about the Hill Station attracted Botanists to Kodaikanal. First two houses named Sunnyside and Shelton, on the South Lake Road, were built between 1844-1845 by American Missionaries. Six more such American families migrated to Kodaikanal. Exotic location at 7000 feet above the Plains brought them up here.
Stages of development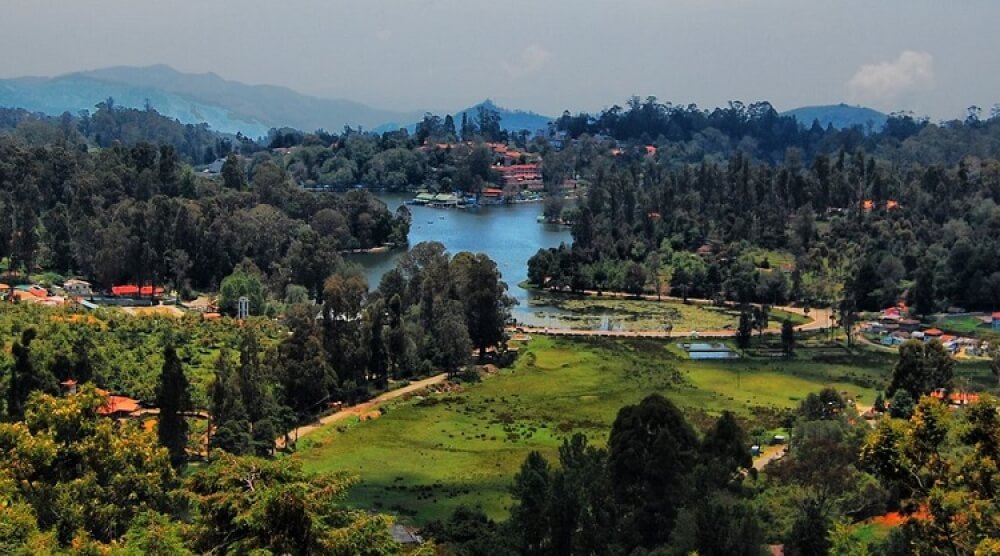 Travelers going to Kodaikanal began their journey at Ammaianayakkanur village and had to travel almost 50 kilometers travelling long hours by bullock cart up to Krishnamma Nayak Thope, then another 18 Km by Foot, Pony or Doli [carried by the hired coolies]. In 1854, an improved 16 kilometers (9.9 mile) bridle path was built from Krishnamma Nayak Thope. Sir Vere Hendry Leving created the Kodaikanal Lake in 1863 and a Boat Club was set up in 1890 and Boating was introduced to public and tourists only in 1932. Brightly Illuminated 9 Km circular Cycle and Walkers path around the Lake is an added attraction now.
The economy of Kodaikanal predominantly depends on tourism. Plans to Develop Kodaikanal started as early as 1875 when the Railway extended the railway lines from Chennai to Tirunelveli and a train halting station was built at Ammaianayakkanur village, to facilitate the visit to Kodaikanal. The station was named as Kodaikanal Road Station. The meadows, long stretch of forests, Woods slopes, mighty rocks, bowers, creeks and slopes charms the tourists. Tourism Department of Tamil Nadu has plans to add 40 boats to the Boat Club and also to lay Good Roads to different locations within and Multi Storied Parking Lots and so on Kodaikanal is famous for the kurinji – flowers that blossom once in twelve years. One can go for cycling, horse riding, boating, trekking or engage in many other mode of entertainment.
Shopping
Private Shopping establishments are available. Eucalyptus oil, Homemade Chocolates, Plums and Pears are available in plenty. Woolen clothing is available at cheaper price in the Tibetan refugee bazaar. Apart from this we have the following shopping options: Khadi Emporium. Poompuhar Emporium. Kurinji Mini Super Market. Spencer & Company. Kairali Kerala Handicrafts. Co-optex.
Recreation Activities
Cycling : Cycles are available on Hire at Rs. 30/- and Rs. 20/- per hour for Adults and Children, to all categories of visitors respectively, to go around the lake.
Pony Ride
: Pony ride is a fascination for both Children and Adults is available too . Rs.100/- per hour
Boating
: Extensive Boating facilities are available at the Lake.
Angling
: Permitted. Please contact Inspector of Fisheries at Kodaikanal.
Golf Club
: Club - The Kodaikanal Golf Club , Pambarpuram Village, Kodaikanal – Ph: 04542- 240323/ 293323 is located 5 Kms from the Lake. Temporary membership is available on daily basis to use the Golf Course. For the use of other services like trolley , there will be separate charges for the same.
Summer Festival
This takes place every in the month of MAY. Flower show and Boat pageant are the best attraction of the festival. Thousands of tourists assemble during this festival season. August 14th – 15th Salette Matha Festival Mariamman Festival for one week in the month of MAY every year.
How to reach Kodaikanal
By Road: Kodaikanal is connected by road with all-important towns. Regular bus services are available from Kodaikkanal to Madurai, Palani, Kodaikanal Road, Theni, Dinidigul, Thiruchirapalli, Kumili, Erode,Bangalore,Coimbatore,Chennai,Kanyakumari and Tirunelveli. By Rail: Kodai Road railway Station (80 kms) and palani railway station (64 kms) By Air: Madurai [120], Tiruchirapalli [200 Kms] and Coimbatore [170 Kms]
Tourist Information
Tourist Office Township Bus Stand, Rest House Complex, Kodaikanal. Mobile :
94477-84477
Email :
info@kodairesorts.com
Places of Interest
The Lake
The Lake : The 24 –hectare lake skirted by a 5 Km long black tar road, is the focal point in Kodai. This lake was created in 1863 by Sir Vere Hendry Levinge[1818-1885] the then collector of Madurai, retired and settled in Kodaikanal. He constructed the bund to form a lake and stocked the lake with fish. He brought the first boat from Tuticorin. In, 1890 a Boat Club was formed and Boating was opened to public and tourists in 1932 only.
Bryant's park
Conceived and landscaped in 1980 by a British Army Officer, Glenn Bryant. This park is situated on the eastern side of the lake. It is noted for its flowers, both hybrids and grafts. Cut flowers are exported from here. A glass house which displays fine varieties of flowers can be seen here. The Flower Show conducted every year during May, as part of the Summer Festivals, should be visited by every one. Timings : All days of the week . Best time to visit April – December. Entrance fee: Rs.20/- per person.
Initially, the Park which had 17256 rose plants from 1919 varieties, expanded to nearly 20,000 plants from 2241 varieties. This garden is maintained by the Tamil Nadu Horticulture Department. There is a view point in the park called Nila Madam, which gives the whole some view of the entire park.
Solar Physical Observatory
It is located at 3.2 Kms from the lake at an elevation of 2343 meters. This observatory set up in 1899, is owned and operated by Indian Institute of Astrophysics. This is the highest point at Kodiakanal. There is a popular Astronomy museum on campus for the visitors. The displays are mainly pictorial, supported by a few models. From April 1st to June 15th Kodaikanal Observatory is open to public between 10:00 to 12:00 hrs and 14:00 to 16:00 hrs. It is open to public only on every Friday between 10:00 to 12:00 hrs during the other months of the year. Contact (4542) 240218 for further details.
Coakers Walk
Er.Coaker identified this hill-edged pathway in 1872. About a kilometer from the lake. Coaker's walk runs along a steep slope on the southern side of Kodaikanal. It offers some of the best views of plains. Entry fee is collected here.
Kurinji Andavar Temple
The temple is situated 3 Kms from the lake. It is a famous shrine dedicated to Lord Murugan. The temple is associated with the Kurunji flowers that bloom once in 12 years. Kurunji means the hill region in Tamil Literature and andavar means God . Hence Lord Murugan is worshipped as the God of the Hill. From this temple one can have a view of Palani and Vaigi Dam.
Telescope House
Old fashioned Telescope house at Coakers Walk was constructed to enable visitors to have a panoramic view of the valley and nearby towns. Sothupparai Dam, Vaigai Dam, Periyakulam and more areas can be viewed from this point. A nominal fee is collected to use the telescope.
Green valley View
It is located a little over 5 Kms from Kodaikanal and close to the golf club. One can have a magnificent view of the vaigai below.
The Pillar Rocks
The Pillar Rocks, which stand 122 meters high. It is located at 7th Km from Kodai lake.
Moier Point
It is also the site a monument of Sir Thomas Moir. Moir Point provides a lovely view of the valley. It is just 3 Kms from the Pillar Rocks / Berijam Lake Road.
Silent Valley View
It is a very silent zone, Just a little away from the pillar rocks and the Berijam Lake Road, which provides a breathtaking view of Silent Valley. It suits its name because it is a very silent zone. Children should be accompanied by elders only.
Berijam Lake View
This viewpoint is 21 Km South West of Kodaikanal Lake and it is 40 Kms from munnaar town. The Forest Department has restricted entry into the Berijam Lake area only between 9.30 a.m. and 3 p.m. for visitors. There is a forest Rest House with limited accommodation if necessity arises for a night halt.
Chettiar Park
Around 2 km from the town, it is tucked away in the north eastern corner , on the way to Kurunji Andavar Temple.
Shenbaganur Museum
It was established In 1895, also known as Fauna Flora Museum, is 5 Kms from the Lake. The Sacred Heart College maintains this museum. It was established to preserve certain archaeological remains and the flora and fauna of the hills. It houses one of the best Orchiadrium in the country having over 300 species of exotic orchids in display. A Spaniard contributed many of his private collections to this museum. Visiting hours - 10.00 a.m. to 11.30 a.m. and 3.00 p.m. to 5.00 p.m.
Silver Cascade Falls
It is on the Madurai Kodaikanall Road at the 8th Km from Kodai lake. It is the overflow from the kodaikanal lake, that drops down as a 180 foot high water fall. Those interested can have a bath here.
La Saleth [sallette] Church
This is a 150 years old heritage Church , Kodaikanal. Thanks offering was fulfilled in the year 1866. This is one of the Two Shrines,[the other one being in France] dedicated to our lady of La Saleth. Annual festival's extraordinary celebration takes places at la saleth church every year on the 14th and 15th of August as the conclusion of a Nine Day festival, which attracts worshippers from entire South India irrespective of caste, colour, creed or faith. It is located near Coaker's walk.
Dolmen Circle
Located at a distance of 18 Kms from the lake, near the Apple Research Station. Pre – Historic remains can be seen here. Original burial urns that were unearthed in this region during archaeological excavations and models of dolmens are exhibited for public viewing at the Shenbaganur Museum.
Thalaiyar Falls
This spectacular waterfall is also known as the Rat-Tail Falls, 975 ft high, is the third highest In India. It is inaccessible to the general public, as there is no approach road to reach it. It can be viewed while climbing up the Ghat Road to Kodaikanal from Kodai road.
Kukkal Caves
Kookai , at an altitude of 6200 ft, is a village of terrace farmers at the far western end of the Palani Hills, 40 Kms from Kodaikanal. The caves are over hanging slabs of different types of metamorphic rocks called charconite and granulite. The Kukkal caves are ancient rock shelters that show existence of traces of the erstwhile home of the descendants of the original Leaf-Clad paliyans.'