Tamilnadu Navagraha Temples
Believers in astrology and the influence of planets over individual destiny will find Tamil Nadu as a Great Destination. Indian Astrology believes that the planetary positions of the nine planets in a geocentric orbit determine the strength and weaknesses of a life , and how it takes its course Nava means Nine and Graha means Planets. Navagraha temples devoted to the Nine Celestial bodies, with incarnation of God for each of those nine planets are found in and around Kumbakonam and Thanjavur District.
Planet - Temple
Surya (Sun) - Suryanar Koil Chandra (Moon) - Tingaloor Koil Chevaai (Mars) - Vaitheswaran Koil Budhan (Mercury) - Tiruvenkadu Guru (Jupiter) - Alangudi Shukran (Venus) - Kanchanoor Shani (Saturn) - Tirunallar Rahu - Tirunageswaram Ketu - Keezhperumpallam
Suriyanar Kovil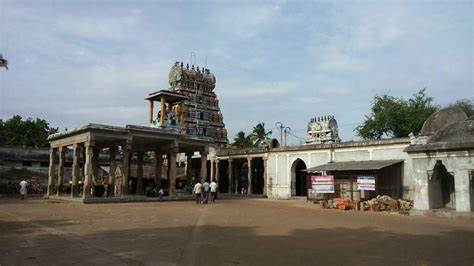 This temple 21 Kms from Swami Malai and 58 Kms from Thanjavur, believed to have been built by Chola King Kulothunga I in 1100 AD, is dedicated to Lord Suriyan [Sun] . Suriyan is believed to bestow health, success and prosperity. The Pongal Festival is celebrated as Harvest Festival and Thanks giving to Lord Suiyan.
Thingalur Kovil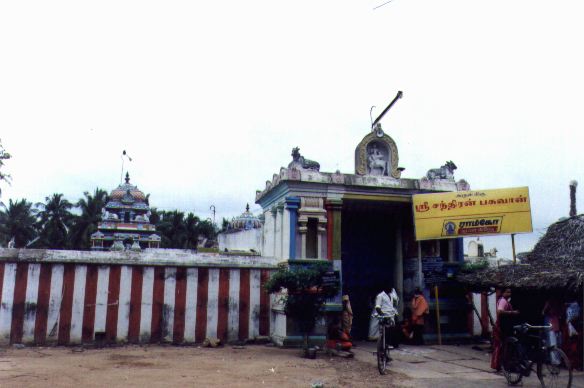 It is 18 Kms from Thanjavur on the Thiruvaiyar – Kumbakonam route. This temple is believed to be existing even before 7th Century and it is one of the Navagraha Temple dedicated to Lord Chandran [Moon] in the planetary formation. Chandran is said to be the reliever of Stress and Sorrow.
Vaitheswaran kovil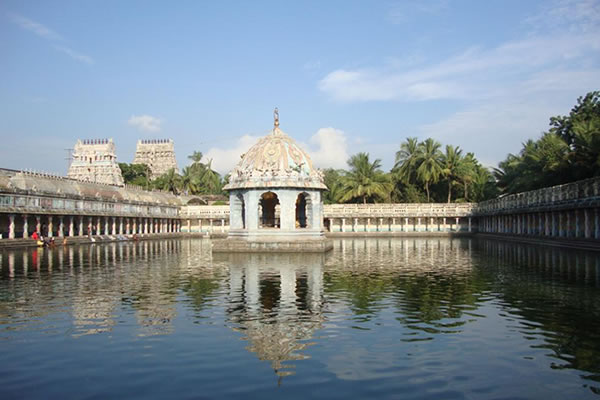 It is 90 Kms from Thanjavur on the way to Chdiambaram. This temple is dedicated to Navagraha Temple dedicated to Lord Sevvai / Angaragan [Mars] in the planetary formation. Lord Angaragan is believed to bestow Valour, Victory and Strength. The Devotees take dip in Sidhamirtham Tank as the water in tank is said to have the curative powers for various skin ailments and also believed that a visit here removes all the obstacles in the delay of marriages for both men and women.
Thiruvenkadu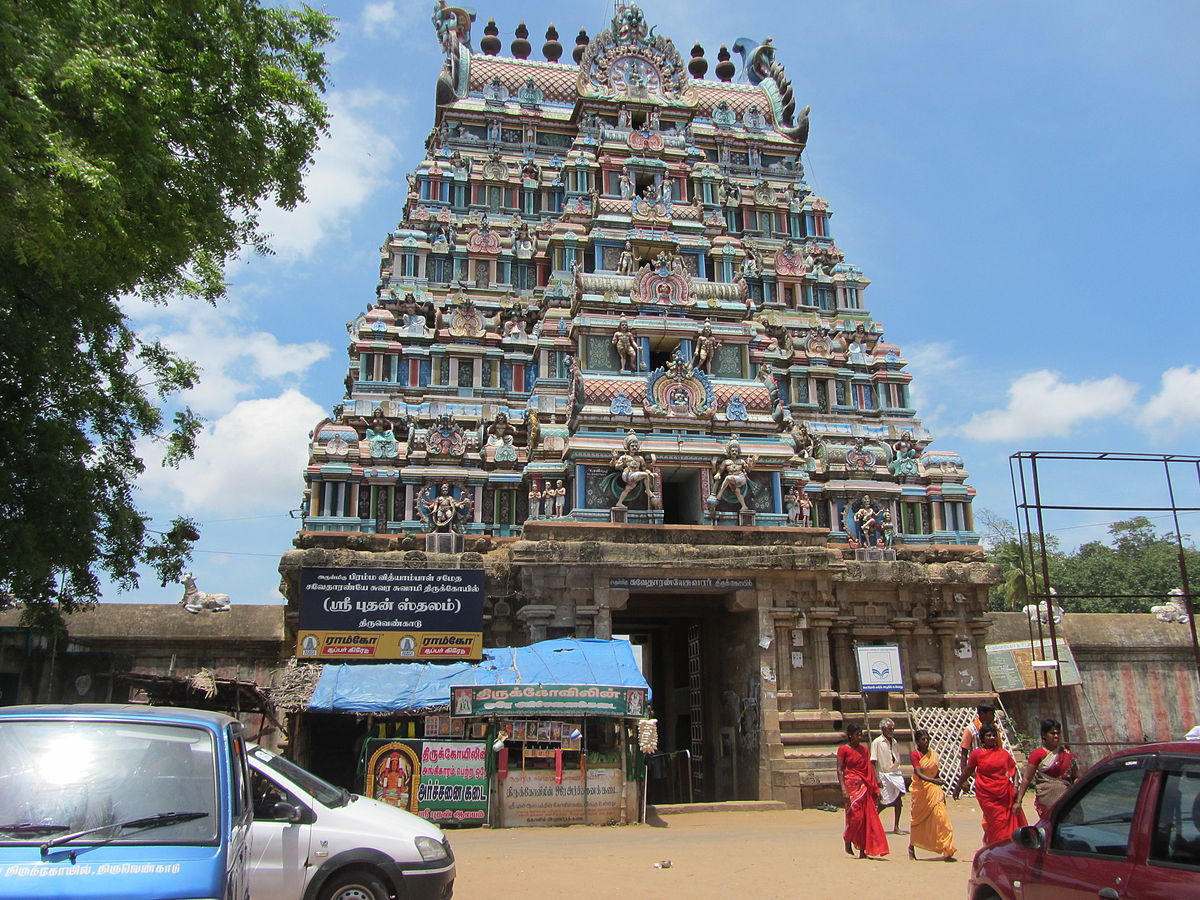 It is near Mayiladuthurai. This is one of the Navagraha Temple dedicated to Lord Budhan[Mercury] in the planetary formation. This temple has reference in Valmiki Ramayanam too and believed to be over 3000 years old. Lord Budhan is said to bestow wisdom and intellect.
Alangudi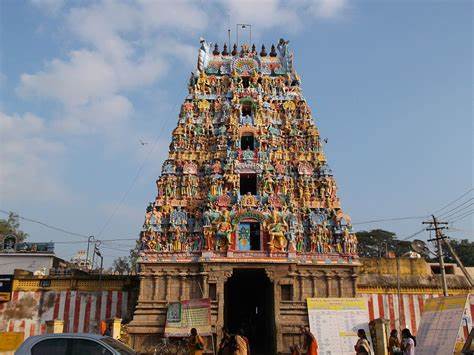 This temple is 36 Kms from Thanjavur and dedicated to Lord Guru [Jupiter]. He is also called as Brihaspathi. He is worshiped by students for their excellence in education, fine arts and wisdom. This temple attracts a large number of devotees when Jubiter transits one Zodiac sign to another. It is believed that Goddess Parvati was reborn on the banks of Amrita Pushkarani, a divine tank within the temple precincts before being reunited with Shiva.
Thirunallar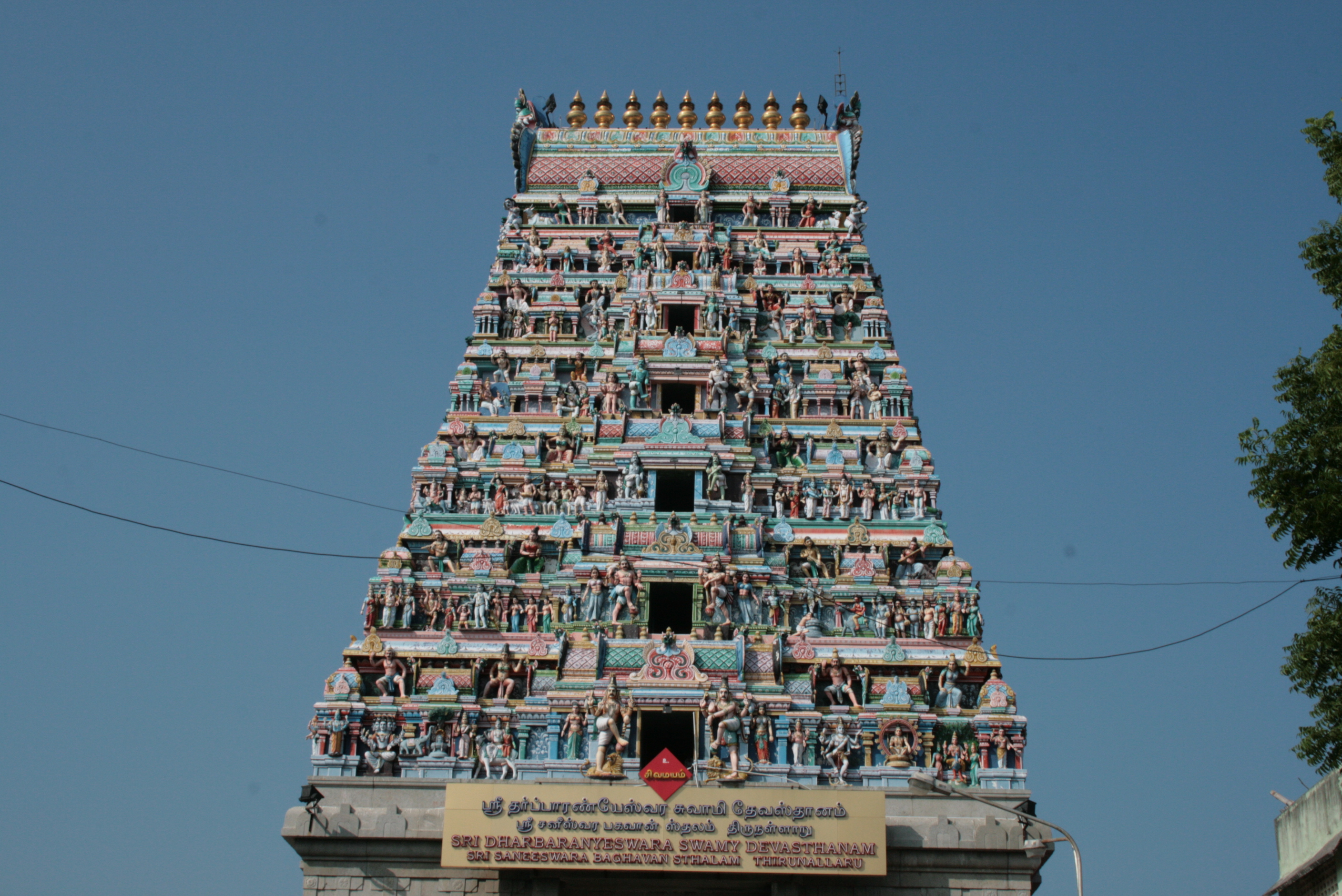 It is 90 Kms from Thanjavur and 35 Kms from Mayiladuthurai and nearer to Karaikal.. This temple is dedicated to Lord Saneeswaran [Saturn]. He occupies the most important position in the planetary position. Anybody who worships him is believed to be relieved from curses, spells of ill luck and diseases. Legendry King Nala is said to have been relieved of all obstacles due to malefic influence of Saturn. Of the holy tanks around the temple , Nala Theertham is one of the important tanks where all the devotees take a holy dip to get relieved of all misfortunes and afflictions.
Kanchanur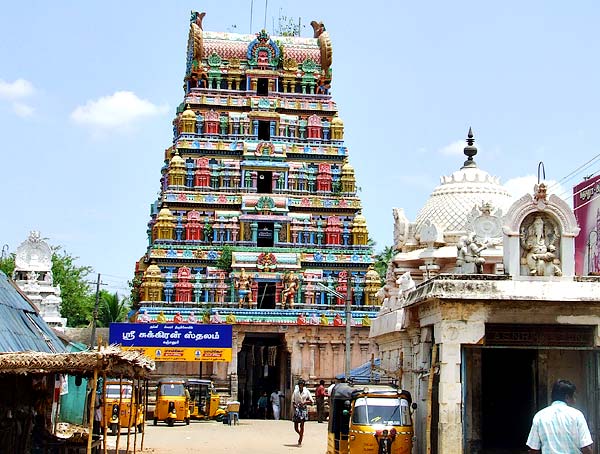 It is located 57 Kms from Thanjavur on the way to Mayiladuthurai . This temple is dedicated to Lord Sukran [Venus] whose duty in the planetary position is to solve problems related to love, marriage, beauty and comforts. This temple is maintained by Madurai Adhinam located at Thiruvavaduthurai. It is also called Palaasavanam, Brahmapuri and Agnisthalam. Sukran is believed to be prayed by men folk for the well being of their wives.
Thirunageswaram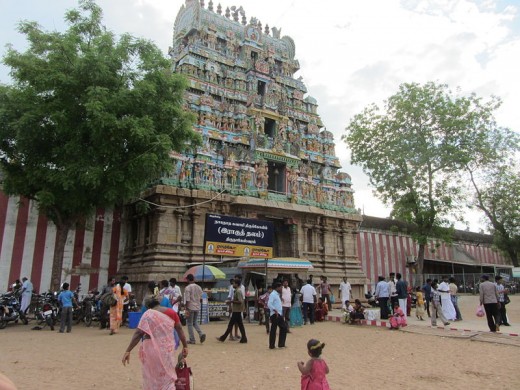 It is 6 kms from Kumbakonam in Thanjavur District. This temple is dedicated to Lord Raghu. The legend says the Serpant Adi Sesha , Dakshan and Kaarkotakan worshipped Lord Siva here. This locality is identified with champakaranya. Devotes throng this temple to get relieved of Naga Dosham.
Keezhperumpallam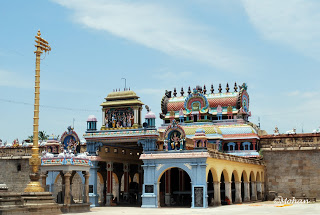 This is a Siva temple located close to Poompuhar and Lord Kethu is enshrined within this temple. The legend records that Kethu worshiped Lord Siva here. Rahu and kethu are believed to have associated with the legend of the serpent that helped Lord Shiva Churn the Milk Ocean(Paar Kadai).