Erode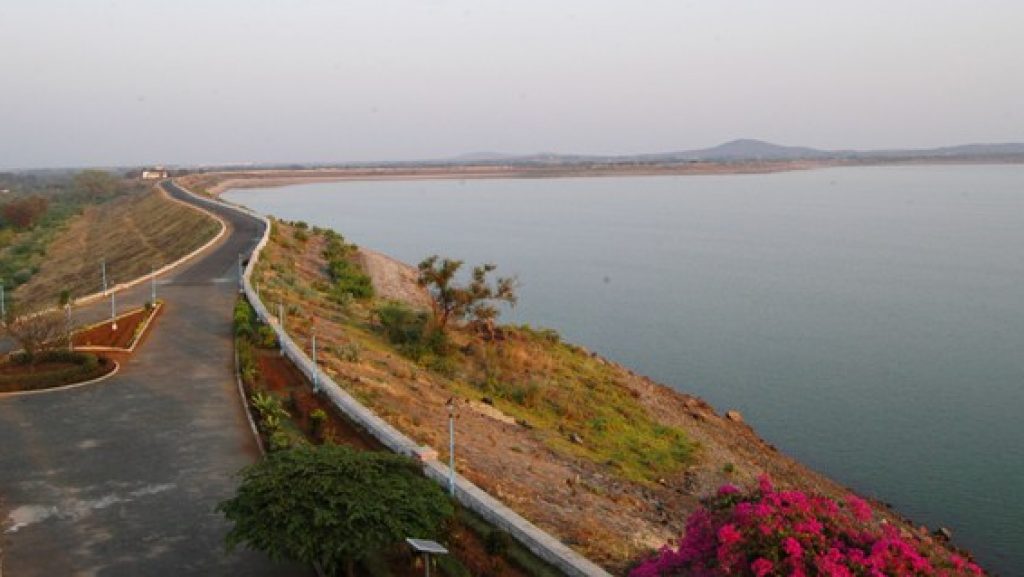 History And Geography
The district`s history is integrally related to that of Coimbatore district. The district of Erode came into being after the bifurcation of Coimbatore district, through the G.O.Ms.No.1917, Revenue dated 31st August 1979. It is quite difficult to deal separately with the history of Erode from that of Coimbatore. Together with the area comprised in the district of Coimbatore, it formed part of the ancient Kongu country called `Kongu Nadu`, the history of which dates back to the Sangam Age. In the early days, the area was occupied by tribes, most prominent among them were the `Kosars` having their headquarters at `Kosamputhur` which is believed to have become Coimbatore. These tribes were overpowered by the Rashtrakutas from whom the region went under the rule of the Cholas who ruled supreme during the time of Raja Chola. The district of Erode is surrounded by land from all sides and does not have a sea coast of its own. This district is situated on the northern Tamil Nadu state. It is bounded mostly by Karnataka and also River Palar which covers a long distance. The district is having its borders as Namakkal district and Karur district to the East, Dindigul district to the South, Coimbatore district and Nilgiris district to the West. The district`s region can be portrayed as a long undulating plain sloping towards the Kaveri River in the south-east. The three major tributaries of Kaveri River are Bhavani River, Amaravati River and Noyyal River which drain the long stretch of mountains in the north. A part of the eastern boundary of Erode district is formed by Kaveri River, entering the district from Salem and flowing in the southern direction. The district of Erode is situated between 10 degrees 36 minutes and 11 degrees 58 minutes to the North Latitudes and 76 degrees 49 minutes and 77 degrees 58 minutes to the East Longitudes.
Education
In the field of education, this district has recorded remarkable achievement. There are a number of well-developed schools and colleges preparing students for the usual degree and post-graduate degree courses in various branches of humanities and science. The Mahajana College of Erode was the pioneer in the field of higher education in the district. Apart from these institutions, there are a number of Polytechnic and other institutions which provide technical education.
Tourism
The district of Erode is a suitable tourist destination in the state of Tamil Nadu in India. The temples in Erode district are the major attractions in the entire state. There are nearly 487 temples in this district. These temples are located in four taluks; Erode, Gobichettipalayam, Dharapuram and Bhavani. Out of the 207 places recognized as Padal Petra Sthalam, there are two temples found in Erode District viz., Bhavani and Kodumudi. There is one Jain Temple at Vijayamangalam which is 25 kilometers from Erode. The temple was constructed by Jain King Konguvelir some 1,800 years back. Towards the construction of temples in the district of Erode popularly known as Kongunad, Hoysalas, Cholas and Pandyas have contributed their mite. Some of the other well-known temples in this district are Veerakumarasami temple, Natturayaswami temple, Bhagavan temple, etc. Even if Lord Muruga is worshipped in the Veeramumaraswami temple, no woman is permitted to enter the temple and worship the God there. The Bhagavan temple at Ponnivadi is well-known to cure epidemics like cholera, plague and smallpox.
How to reach Erode
By Road: The major highways connecting Erode are Erode – Perundurai – Coimbatore (SH-96/ NH-544), Erode – Gobichettipalayam – Satyamangalam (SH-15), Erode – Kodumudi – Karur (SH-84), Erode – Kangeyam – Palani (SH – 83A), Erode – Bhavani – Metur (SH-20). Erode – Sankagiri – Salem (SH–79A/ NH-544). Erode is well connected by moffusil bus services to all major towns and cities across Tamil Nadu and Karnataka By Rail: Erode Railway station (Station Code – ED) comes under Salem Division of Southern Railways, connected with Chennai, Coimbatore, Tiruchirapalli, Madurai, Rameshwaram, Ernakulam, Bengaluru, Tiruvanandapuram, Mangalore, Mumbai, New Delhi, Kolkatta etc. By Air: The nearest local and International airports are Coimbatore airport (90 Km) and Tiruchirapalli Airport (140 Km)
Tourist Information
Tourist officer, Tourist office, Revenue Divisional Office Complex Erode-638001 LandLine :
0424-2253522
Places of Interest
Government Museum, Erode
Erode Government Museum will appeal to culture buffs and history lovers. The museum is a rich repository of objects related to art, anthropology and archeology, being one of the largest storehouses of art and culture in Tamil Nadu. The museum was established in 1987 and is open on Sundays too.
Government Museum is the prominent gallery that exhibits regional art and traditions. The museum was opened for public in 1987, displaying inscriptions belonging to the Kongu Chola Kingdom. Artifacts, handicrafts and stones from Bargur are some of the major attractions at the gallery. Furthermore, there are separate sections to display Thanjore paintings, manuscripts and other pre-history items. Besides, the museum is known for housing botanical and zoological specimens along with an extensive collection of palm-leaf manuscripts.
Birds Sanctuary, Vellode
Birds Sanctuary, Vellode is about 15 kms from Erode. It is at a large lake surrounded with semi-dark bushes near Vellode. This .772 km2 (0.298 sq mi) sanctuary is home to many foreign birds. The sanctuary features thousands of birds coming from various countries, some of which can be easily identified. Some easily found bird species include cormorants, teals, pintail ducks, pelicans, and darters.
Bhavanisagar Dam
Bhavanisagar Dam is about 16 kms. from Sathyamangalam across the river Bhavani.Kodiveri Dam is about 10 kms from Gobichettipalayam and 55 kms from Erode.
Bannari Amman Temple
Bannari Amman Temple is 75 kms away from Erode and 10 kms distance from Sathyamangalam. It is the famous temple in Erode District and situated at the bottom of the Western Ghats on the way to Mysore.
Murugan Temples
Thindalmalai – is 5 kms from Erode Chennimalai – is about 30 kms. from Erode and 12 kms from Perundurai
Bhavani Sangameshwarar Temple
Sangameshwarar Temple, Bhavani is about 15 kms. from Erode. Confluence of three rivers by name Cauvery, Bhavani and invisible Amudha at this pilgrimage place and termed as Mukkoodal
Bhavani
The rivers Cauvery, Bhavani and Amutha are joining at Bhavani Kuduthurai. This place is as famous as the Thriveni Sangamam at Allahabad. There is a famous temple called Sangameshwarar is situated here. There are many festivals are being celebrated all over the year. Chithirai Car festival is very important one which is being celebrated during the month of April. Bhavani is 15 KMs away from Erode City.
Kodiveri Dam
This Dam is situated at a distance of 65 KMs from Erode and 12 KMs from Gobichettipalayam. This is a Check Dam across the river Bhavani River. This place is famous for natural scenic environment. The boat house and Children park are more enjoyable.
Kodumudi
This is situated at a distance of 36 KMs from Erode on the way to Karur. This place is on the south bank of the river Cauvery. This place is very fertile and famous for agricultural production. There is famous temple where the shrines of the three Lords viz. Bramah, Vishnu and Shiva. It is very rare to find a temple like this where all the three shrines together. Here Shiva is called as Magudeshwarar and Vishnu as Veera Narayana Perumal.
Chennimalai
This place has an ancient temple of Lord Subramaniya Swamy. This is at ditnce of 30 KMs from Erode. This temple is on a small mountain which has 1320 steps for foot path and 4 kms route for vehicles. The sculptures Valli and Deivanai are more artistic. Thaipusam, Panguni Uthiram, Surasamharam and Karthigai Deepam festivals are being celebrated here are very famous.