Tamilnadu Shopping
The state holds a massive stockpile of embroidered sarees, especially Kanchipuram Silk, which is popularly known for mulberry silk and variance borders. Floral, stripes, checks, and temple borders are the popular design embedded in Kanchipuram Sarees. In almost every city or town, you can get a range of traditional sarees including Kanchipuram. In textile, the state also produces Cotton Dhotis which is very much popular amongst locals and worn by them in their regular routine. Local handicrafts of various cities and towns are also amongst the must things to buy in Tamilnadu which include Metalware in Chennai; Woodcraft in Chennai, Madurai, and Coimbatore; and Textile in Salem, Coimbatore, and Tirupur. Above that, Thanjavur - one of the best shopping places in Tamilnadu, lures a large number of art and music buffs as it is a home to famous Tanjore Paintings, metal arts, and as well as musical instruments.
On the other hand, Mahabalipuram, another ideal place to shop while you're on holidays in Tamilnadu, boasts an exotic range of sculptures and statues for you to choose from. Not to forget, the traditional jewellery (both artificial and authentic) of Tamilnadu, that traces its history long before Sangam Period, has a huge hype not only amongst locals but tourists too. The cities of Chennai and Coimbatore clutch some of the best local shopping markets in Tamilnadu for jewellery. A special mention to the aesthetic filigree work on the pieces of jewellery that is enough to pull you back to this southern state of India. And that's not all if your budget cannot allow you to shop one, Madurai awaits you to provide the authentic-like artificial jewellery and that too at feasible rates. Lastly, a solo trip or a family vacation in Tamilnadu not only proffers you an incredible time in the most exotic locations but also give you a chance to buy some awesome gifts for your loved ones along with souvenirs and sculptures to embrace the interior of your home.
Woodcraft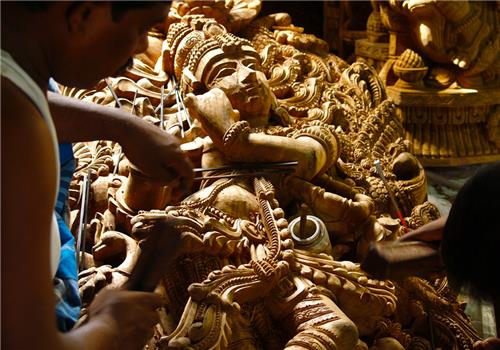 Woodcraft in Tamil Nadu clutches a worldwide plaudit as the art produced here is used in many parts of the world. Bamboo, palm, grass, reeds, and cane are used in this craft.
Musical Instruments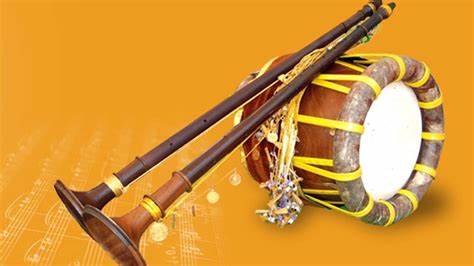 An important local craftsmanship originating from the region is the art of making musical instruments. Thanjavur, which is also esteemed as the city of famous musicians, is served as the treasure trove of this craft.
Textile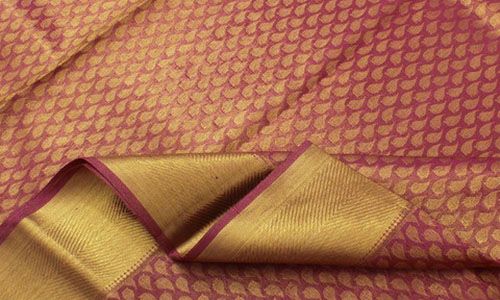 Tamil Nadu shines as one of the leading textile manufacturing states in India. Kanchipuram Saree of silk, Cotton Dhoti and more such fabrics are produced here.
Pottery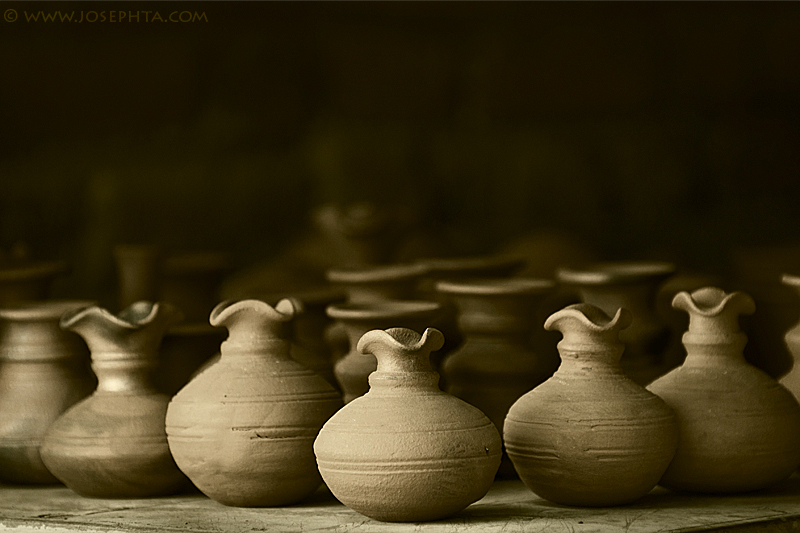 From the ancient time, Tamil Nadu has always been famous for producing an extensive range of terracotta art which reflects the ancient culture of Tamilnadu.
Jewellery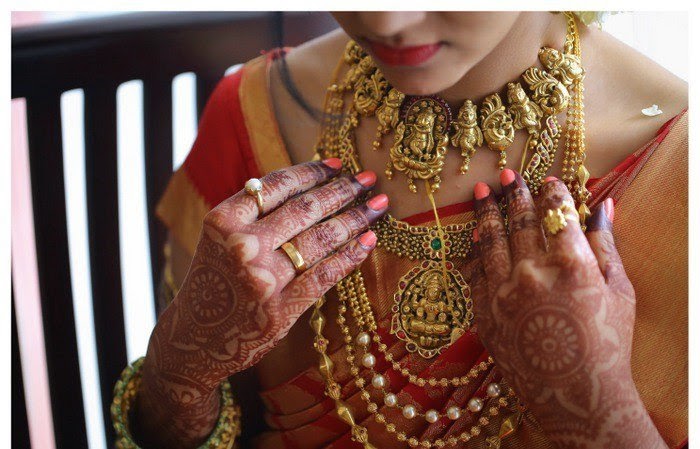 By making use of gold, silver, and diamond, the state of Tamil Nadu has always been a major producer of jewellery. The elegant designs, including filigree artwork, on jewellery are the talk of this craft.
Stone Carving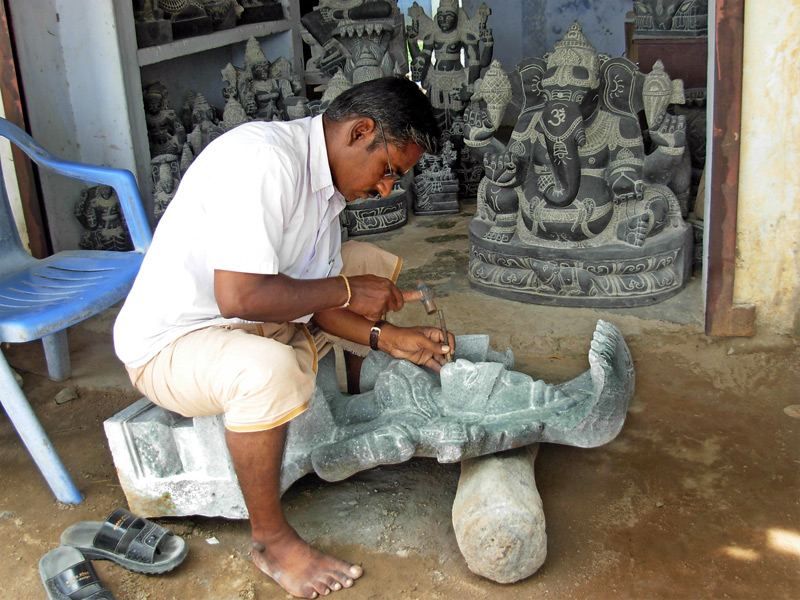 Stone carving is an invincible art of Tamilnadu that requires a high degree of excellence and is still kept alive in some part of the region. Mahabalinpuram is the place to get enticing stone artwork.
Tanjore Paintings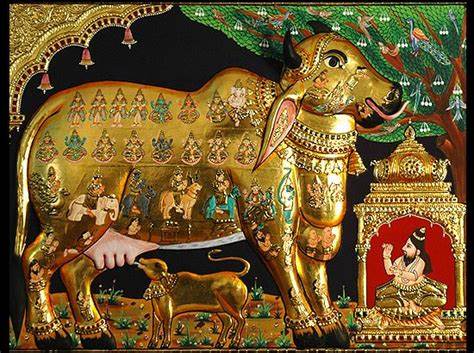 One of the most esteemed forms of ancient Greek Indian painting that detects its history from Thanjavur city is Tanjore Paintings, which is crafted on wood, mica, glass, ivory, and walls.
Metalwork
Another ancient art, Metalwork in Tamilnadu is used for utility and religious purposes. Artworks like, lamps, trays, dishes, designs, birds, flowers, deities, toys and more are produced here.