Coimbatore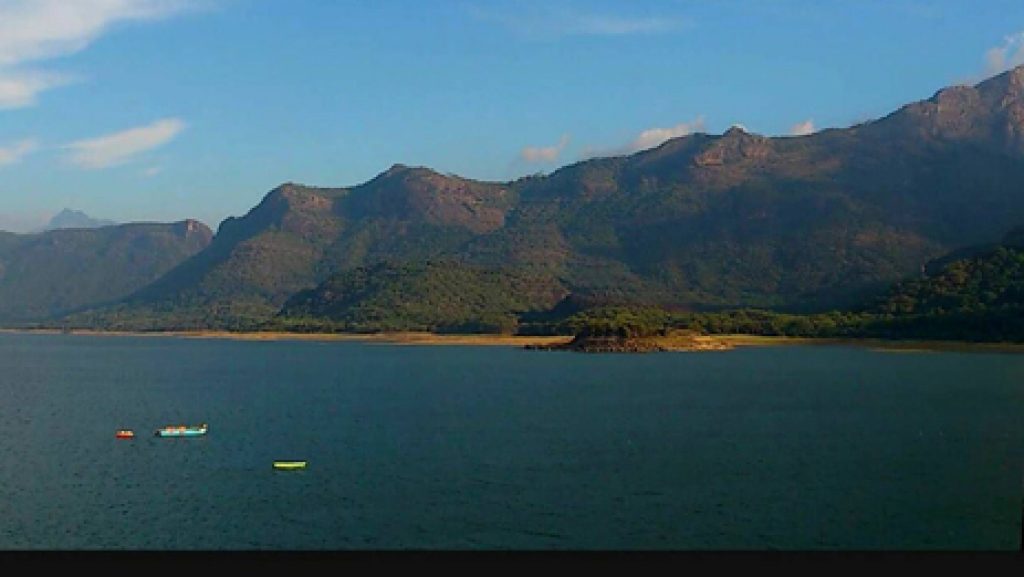 History And Geography
In 18th century, the Coimbatore region came under the Kingdom of Mysore, controlled by Hyder Ali and later Tipu Sultan. After defeating Tipu Sultan in the Anglo-Mysore Wars, the British East India Company annexed Coimbatore to the Madras Presidency in 1799. Coimbatore played a prominent role in the Second Poligar War against the British in 1801, as it was the area of operations of Dheeran Chinnamalai. In 1865, Coimbatore was established as the capital of the newly formed Coimbatore district and in 1866 it was accorded the municipality status. Sir Robert Stanes became the first Chairman of the Coimbatore City Council. Industrialisation of the region begin in 1888 and continued into the 20th century. The city experienced a textile boom in 1920s and 1930s due to the decline of the Cotton industry in Mumbai. The region played a significant role in the Indian independence movement.Post independence, Coimbatore has seen rapid growth due to industrialisation. In 1981, Coimbatore was constituted as a corporation. Coimbatore is situated in the extreme west of Tamil Nadu, near the state of Kerala. It is surrounded by mountains on the west, with reserve forests and the (Nilgiri Biosphere Reserve) on the northern side. The eastern side of the district, including the city is predominantly dry. The entire western and northern part of the district borders the Western Ghats with the Nilgiri biosphere as well as the Anaimalai and Munnar ranges. A western pass to Kerala, popularly referred to as the Palghat Gap provides its boundary. Because of its close proximity to the Western Ghats, the district is rich in fauna. Many lakes and ponds were constructed near the river in ancient times. The city of Coimbatore has nine lakes (wetlands). Singanallur Lake, Kuruchi Lake, Valankulam Lake, Krishnampatti Lake, Muthannan Lake and Seevagasintamani Lake are some of them. In most of the urban ecosystems, these wetlands are the major life-supporting component with high concentrations of birds, mammals, reptiles, amphibians, fish and invertebrate species. The Coimbatore urban wetlands harbours more than 125 species of resident and migratory birds, with August – October being the peak season. Spot-billed Pelican, Painted Stork, Open Billed Stork, Ibis, Spot-billed Duck, Teal, Black Winged Stilt are some of the migratory birds that visit Coimbatore wetlands regularly.
People
Coimbatore and its people have a reputation for entrepreneurship. Though it is generally considered a traditional city, Coimbatore is more diverse and cosmopolitan than all other cities in Tamil Nadu except for Chennai..The heavy industrialisation of the city has also resulted in the growth of trade unions. There are numerous temples in and around the city including the Perur Patteeswarar Temple, Konniamman temple, Thandu Mariamman temple, Vazhai Thottathu Ayyan temple, Echanaari Ganesh temple, Karamadai temple, Marudamalai Murugan temple and the Dhyanalinga Yogic Temple. The Mariamman festivals, at the city's numerous Amman temples, are major events in summer.] The mosques on Oppanakara Street and Big Bazaar Street date back to the period of Hyder Ali. Christian missions date back to 1647 when permission was granted by the Nayak rulers to set up a small church in Karumathampatti (12 km). It was destroyed by Tipu Sultan's army resulting in a new church in 1804. In 1886, Coimbatore was constituted as a diocese after bifurcating with Pondicherry. Sikh Gurudwaras and Jain Temples are also present in Coimbatore. From 1940s to 70s the city was generally peaceful without any communal or caste clashes. Indira Gandhi's assassination in 1984 was followed by large scale arson and looting targeted at businesses owned by North Indians (particularly Sikhs). During the 1980s crime increased, Hindu – Muslim riots were frequent in the late 80's and 90's reaching their peak in 1997 when a large scale riot occurred in the Townhall and West Coimbatore area. It was followed by the 1998 bomb blasts.After 2000, Crime rate in Coimbatore dropped making it one of the largest cities in India with a low crime rate.
Industry
Textiles Coimbatore houses a large number of small and medium texitle mills. It also has central Textile research institutes. The neighbouring town of Tirupur is home to some of Asia's largest garment manufacturing companies, exporting hosiery clothes worth more than Rs. 50,000 million. Information technology The city is the second largest software producer in Tamil nadu, next only to Chennai. The software development is set to take an upswing with the launch of TIDEL park and other planned IT parks around the city. The IT industry in Coimbatore is nascent compared to its textile and manufacturing industries, with Tata Consultancy Services, Cognizant Technology Solutions, Robert Bosch GmbH, KGISL and CSS Corp Pvt Ltd to name a few. Coimbatore is also emerging as an IT and BPO city. Coimbatore is ranked at 17th place among the global outsourcing cities. Manufacturing Research and Development Organisations like Tamil Nadu Agricultural University , South India Textile Research Association, contribute a lot to the city. Other industries like PSG, Sakthi group contribute a lot, and the now closed South India Viscose are one of the major employers in the city. Larsen and Toubro (L&T) has a 300-acre (1.2 km2) campus on the outskirts of Coimbatore, Eachanari bypass road, Malumichampatti. L&T also commissioned its Casting Manufacturing Unit (CMU) near Malumichampatti in December 2009. Some of the other major industries are Lakshmi Machine Works Ltd (LMW), Premier Instruments & Control Limited (PRICOL), Premier Evolvics, ELGI Equipments, Shanti Gears, Roots Industries. Coimbatore is also called as the Pump City. Auto components Textool offered a prototype of Sten Guns to the Indian Government after independence. They developed the first in-house designed car in the 1960s, which never saw the light of day due to the license raj. They made several prototypes until the 1990s. They successfully manufactured India's first indigenously developed diesel engines in 1972 for cars and their own CNC lathes in 1982. Today their spin-off company, Jayem Automotives, offers R & D services to Mahindra, Tata Motors and Hindustan Motors. Maruti Udyog and Tata Motors source up to 30% of their automotive components from Coimbatore. The city also houses numerous jewellers engaged in jewellery exports. Wind Energy major Suzlon has planned to set up a foundry & machine shop in Coimbatore. Along with it Hansen Transmission, a Belgian Company which manufactures gearboxes for windmills is setting up a plant here with an investment of Rs 940 cr. Wet grinders Coimbatore has more than 700 wet grinder manufacturers with a monthly output As of March 2005[update] of 75,000 units.The term "Coimbatore Wet Grinder" was given a Geographical indication for wet grinders manufactured in Coimbatore and Erode in 2006.Coimbatore is also home to a common facility for the manufacturers of wet grinders. Pump manufacturing It is also called as the pump city of India. The City houses large number of small scale engineering companies. The motor and pump industry supplies two thirds of India's requirements, while its wet-grinder industry has a near monopoly. Agriculture is still the major occupation in the district as in any other part of the Country. General trade attracts people from all over the state including the neighbouring Kerala. The Major Pump industries Suguna pumps, Sharp Industries, CRI Pumps, Texmo Industries, Deccan Pumps & KSB Pumps are renowned world wide. Coimbatore also has a 160,000 square feet (15,000 m2) trade fair ground, built in 1999. It was named COINTEC due to its hosting of INTEC (Small Industries Exhibition)[3]. The Trade Fair complex, one of the country's largest, was built in six months, and is owned by CODISSIA (Coimbatore District Small Industries Association). It is also the country's largest pillar-free hall, according to the Limca Book of Records.
Tourism
Coimbatore District is very much known for its tourist attractions. There are lots of places to visit in and around Coimbatore. Coimbatore district is one of the biggest districts in Tamil Nadu with lot of tourist attractions, shopping centres as well as religious places. Some of the major attractions of Coimbatore District are Aliyar Dam, Monkey Falls, Siruvani Dam, Cholayar Dam, Botanical Garden, Horticulture Farms and Vaitheki Falls. All these places are worth visiting. Coimbatore serves as an entry and exit point to neighbouring Kerala and the ever-popular hill station of Udhagamandalam (Ooty). It is the landing point for those who want to take the Mountain train that runs from Mettupalayam, just 35 kms from Coimbatore.
How to reach Coimbatore
By Road: The National Highway bye-pass road of Salem – Kochi highway passes through the Coimbatore district. Coimbatore district is well connected by roads of both national and state highways. By Train: Train service in Coimbatore district was started in 1863, upon construction of the Podanur – Madras railway line connecting Kerala and the west coast with the rest of India. Broad gauge trains connect Coimbatore to all parts of India and Tamil Nadu.Coimbatore Junction is well connected to all the major Indian cities and the district comes under the Jurisdiction of the Salem Division. Coimbatore North, Podanur, Pollachi and Mettupalayam are other important railway stations in the district. The other stations include Peelamedu, Singanallur, Irugur, Perianaikanpalayam, Madukkarai, Somanur and Sulur Road. By Air: The district is served by the Coimbatore International Airport at Coimbatore. The Coimbatore International Airport caters to domestic flights to major Indian cities like Ahmedabad, Bangalore, Chennai, New Delhi, Hyderabad, Kolkata, Mumbai and international flights connects to Countries such us Sharjah of UAE, Srilanka and Singapore.